Looking for an affordable, reliable and efficient student transport to St Andrews?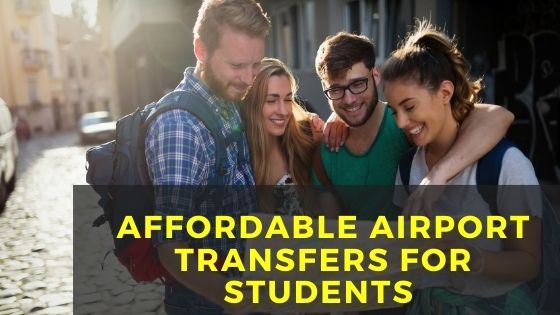 Whether it's your first time at St Andrews University, or you're a seasoned study pro (or even just visiting family there!), we can take the stress out of travelling between Edinburgh airport and St Andrews. The price we quote is the price you pay. Warning: you could end up paying less!!
Our friendly team of experienced drivers will get you from A to B safely and seamlessly - and ensure you've got plenty of time at the other end to continue your journey. Our reliable St Andrews shuttle service means students usually choose to stick with us from 1st year, right up until graduation.
An affordable airport transfer service (for student-friendly budgets!)
Easy online booking process
Instant booking confirmation
Reliable - we'll always be there when we say we will
Door-to-door convenience
Just book and turn up - we'll get you from A to B
We provide a stress-free travel experience when visiting St Andrews - whatever the reason!
There are so many reasons for wanting to visit our beautiful town - after all, with such stunning views, medieval streets, gorgeous architecture and an internationally-renowned university, we don't really need an excuse, do we?! 
Especially if it's your first time in St Andrews, you may not know your way around, so whether you're here for business or pleasure, why not let St Andrews Shuttle take you from the airport to where you need to be? 
Sightseeing at St Andrews and the surrounding area (or even further afield such as Edinburgh, Loch Lomond or Loch Ness)
Transfers for business delegates 
Private or shared airport transfers available 
Flexible pickup times (advanced booking required) 
Plenty of space for your luggage 
Our simple 4-step booking process
If you're looking to book with us, just follow our simple 4-step booking process below: 
Step 1: Book online or get a quote
For a quote, or to book, simply use our online booking form (or the 'contact us' form if you don't have a flight) 
Step 2: Receive your confirmation
Once you've filled in all your information, you'll receive an instant email confirmation (for the £30.00 shuttle) - or, for private transfer, we'll respond within 24 - 48 hours.
Step 3: We'll inform you of pickup time
Sit back and relax; you'll receive your pickup time either in your confirmation email, or, in the case of private hire, 24 hours before you travel. 
Step 4: Enjoy service with a smile 
Whether you're coming or going, one of our friendly team will be there to greet you with a smile - and a signboard - at the agreed location, before whisking you off to your destination!
Here's what some of our delighted customers are saying:



Take the stress out of travelling to and from St Andrews with our easy booking system
Book now to secure your space with St Andrews Shuttle (at busier times, spaces may be limited)