About Us
Our company was formed in 2008, when the financial crisis hit Scotland. The Students in St Andrews headed home for Christmas and came back on a budget, meaning there was typically less taxi work in town. Our idea was to try and protect the local economy and give students the opportunity to share rides to the airport through a local company, therefore keeping money in the local economy. 
Over the past 10 years, we've gone from strength to strength and built up a reputation as St Andrews favourite airport shuttle service. Our drivers are like our family, and we've had so much great feedback from students and their own families - along with those who are here for the golf, business or sightseeing. Anyone who travels with us tends to come back again and again for a smooth and seamless transfer service. We hope to see you soon!
Our company ethos
We go above and beyond for our customers, and communication is one of our core values here at St Andrews Shuttle. That means we'll always be there when we say we will, and if there's ever a problem (such as lost luggage, delays, missed flights etc.), we'll do our best to tackle it head-on. Our customer service is what got us to where we are today - we'll also always put our hands up if we make a mistake.
Our mission statement
We're on a mission to continue earning our reputation as St Andrews favourite airport transfer company, by offering a friendly, seamless and reliable service between St Andrews and Edinburgh, whilst fuelling the local economy by working with local drivers. Around half of our core drivers stay within five miles of St Andrews (the rest in the surrounding areas) and as we continue to grow, our focus will remain on St Andrews.
Meet the team
Now you've heard about our background, our company ethos and mission statement… it's time to meet the people behind it!
Gordon
With some diverse experience under his belt, St Andrews Shuttle co-founder Gordon has been a furniture maker, a coffee shop owner, a salesman and a Sky employee in his past lives, before moving onto manage his own business.
Newly a grandad (or a 'Di'), he is a Toronto Maple Leafs fan, used to enjoy walking around after a golf ball once upon a time, he enjoys cycling and his other passion is sailing the seven seas on cruise ships.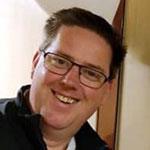 Wendy
Born in St Andrews, Wendy has always lived in Fife. As co-founder of St Andrews Shuttle, she originally wanted to be an architect, but decided she didn't much like office life. She learned much of her customer service skills from her time at Sky - and worked there at the same time as Gordon.
Wendy loves to read, sailing the seven seas on cruise ships, spending time with her fur babies (also a proud supporter of animal charities), and enjoys the odd spot of DIY (Fun fact: she's even got her own cement mixer!).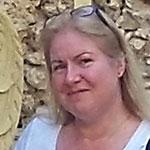 Colin
Originally from Argyll in the west coast of Scotland, Colin joined St Andrews Shuttle in 2010, but spent most of his life working for M.O.D at the Faslane nuclear submarine base, as well as a member of his local community Fire Service for over 25 years. He has family roots in St Andrews, and has been happily married for 43 years.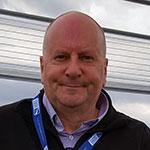 Derek
Joined St Andrews Shuttle in 2012 and has been a great addition to the team. A Family man with his wife and son, he is a keen semi professional photographer, and enjoys wandering the fairways of his local golf course.Quite a shy chap which is why we have no photo of him, as he prefers to be behind the camera!!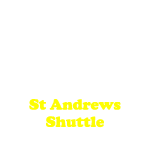 Martin
Martin has been with St Andrews Shuttle since 2010, and is a family man who loves his kids. He's lived most of his life here in St Andrews, but now resides in Dundee. He can be quite chatty, but doesn't mind being told to shut up!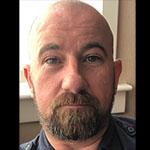 Brian
A driver with St Andrews Shuttle since 2009, Brian is originally from Dundee and is one of our longest-serving drivers. He's reliable - with a spotless driving record - and has the utmost respect for the privacy of his clients.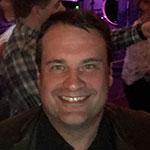 Ali
Originally from Turkey, Ali has been living in Scotland since 1973. He is responsible and respectful, has three grandchildren and he's good at fixing things. Ali loves St Andrews for its history as being the "home of golf", plus its low crime rate and good schools (those are never bad things!).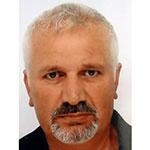 Daniel
Hailing from Prague in the Czech Republic, Daniel moved to Dallas in the United States before he ended up in St Andrews. Our town has a special meaning to him, as it's where he met his lovely wife for the first time - and now they have three girls together. His interests include astronomy, new technology, fly fishing and RC models (flying with gliders).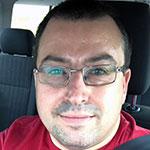 Martin
Having lived in Cupar all of his life, Martin has been driving taxis since 2012. He loves driving, going to the cinema, and spending time with family and friends. On a nice day, you can often find him walking along the West Sands beach in St Andrews.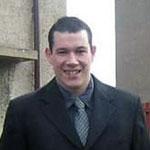 Sharon
Sharon is from Cupar, and has been driving a taxi for five years. Described as a chocoholic by her husband, she also enjoys jogging, reading, gardening and spending time with family. She loves St Andrews for its beauty and stunning views along its coastal path from the East to West sands.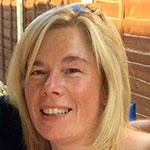 Jim
Jim was born and bred in St Andrews and has 2 daughters and 4 grandchildren. He has worked as a taxi driver for over 20 years, and when not driving his taxi he loves to going to motorbike racing with his grandson and attending classic car shows.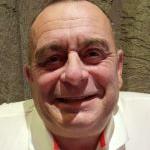 Steve
Steve has been a taxi driver since 2010 and with St Andrews Shuttle since September 2019. When not driving his taxi he enjoys a round golf, spending with his grandkids and travelling to new places. Steve says the best part of the job is having a natter with the people who visit St Andrews.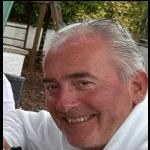 Randall
Randall is originally from Paisley in the West of Scotland, and spent many years in the Police Service based in Edinburgh. Also a former sports coach, he first became a driver 17 years ago - he also works as a golf tour host! Away from work, he loves travelling all over the world, music and working his way through a long list of iconic movies.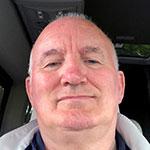 Jim
Jim hails from Airdrie / Chapelhall, near Glasgow, and before joining St Andrews Shuttle in 2022 Jim was a Rigging Manager with the BBC. Jim tells us he's not bad with technology but 'poop' at golf lol. Asked what makes him smile, Jim said his family and their French Bulldog Hugo, and he loves helping others to smile when he can. Jim's favourite part about St Andrews is its history, the scenery, the fresh air and the people you meet from all over the world who are living and visiting St Andrews.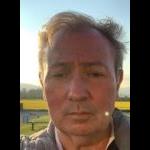 Jim
Jim was born in Lochgelly, Fife. He recent started with St Andrews Shuttle in 2022, before he started driving with us he drove GP to out of hours home visits, and before that he worked on the trains and his early years he joined Corps of Royal Engineers when he was 17. If you have Jim as your driver be ready for his black sense of humour and his love everything historic, including St Andrews. When Jim is not driving he likes fly fishing and he's just taken up golf (again).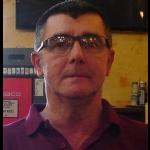 Alan
Alan is proud of his "Wee toon' Cupar where he was born and bred. Alan is a keen bowler, and before driving taxis, Alan was an Operations Officer with Fife Council and a mobile DJ for many years. Alan loves to spend time with his grandchildren who never fail to put a smile on his face, with his wife of 40 years who keeps him laughing, and time away with his touring caravan. He can often be found with his 2 Spaniels walking along the beaches of St Andrews.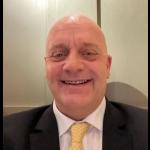 Eddie
Eddie has been driving taxis for over 10 years now, and resides in Kennoway. His main hobbies include swimming and enjoying a good walk with his dog. He also loves a good meal and spending time with friends and family.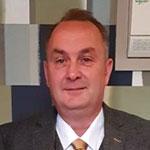 Don
Born in Dusseldorf, Germany, Don has previously lived in Germany, Turkey, and England. Having previously been involved in hospitality, he's spent the last 16 years working as a driver and first came to St Andrews accidentally whilst on holiday 27 years ago - it was then he fell in love with the town and still thinks it's a magical place.