Time to get on board to champion climate change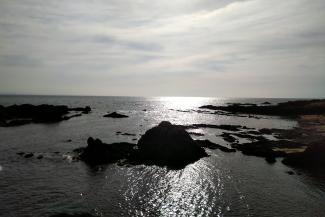 COP26 draws the eyes of the world on Scotland as world leaders unite to tackle decisions on climate change.  The global pandemic may have put countries across the globe into lockdown but climate change has been relentless and continues to threaten life on earth as we know it.  The aim is to lower carbon emissions by using cleaner energy such as solar, wind and of course electricity.
Investing in our future
When we talk about the changes that are to be achieved it seems so vast but if we all do a little, a little becomes a lot.
We all know that the travel industry does contribute to the high carbon emission statistics so during the pandemic we took time to reflect on what changes we can introduce to help reduce our carbon footprint and share this with our amazing customers and the local business community. 
We wanted to give back every month and planting trees seemed a great way.  We carried out research and found Trees for Life – an organization that would allow us to grow our own grove, planting trees every month which would allow us share this great initiative with our customers and even encourage them to get involved. This is what COP26 is encouraging, the investment back to our ecosystems and the restoration of our woods and forests.
The bigger decision was to look at vehicles themselves – could we integrate electric vehicles to our fleet?
Rising fuel costs versus range anxiety
The decision to introduce our Volkswagen ID 4 (our EV for short) was made after a lot of research and help from our friends at Volkswagen in Fife.  We know that fuel costs had been lowered during the pandemic but this was never going to stay low for long and the only way was up.  As we have witnessed rising costs always mean higher consumer charges and this was something that we didn't want to transfer to customers.
The vehicle itself may have cost more but we wanted to show we are willing to invest in the future and show others that transportation can be cleaner.  Don't get us wrong, the infrastructure is still not great.  Range anxiety is very much real at the moment but hopefully not too much longer.  
Sharing a shuttle
We know that prior to COVID-19 our shuttle service was a fantastic way to reduce excessive travel from the airports and whilst the restrictions had limited this service we are positive that the safety steps we continue to implement can reassure our customer that we will always put their safety along with our staff first and foremost.
So what does the future hold?
We will continue to grow our grove, expand our EV fleet, lobby for better charging point infrastructure, champion for climate change within our industry and of course look to the leaders of the world for inspiration on how we can save this wonderful world that we live in for generations to come.